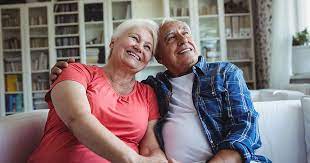 As individuals age, the need for additional support and care may arise. For seniors who value independence but require assistance with daily tasks, assisted living can be an ideal solution. With a variety of options available, choosing the right assisted living community can seem like a daunting task. In this blog, we will explore the diverse landscape of assisted living in California, highlighting the key factors to consider and providing useful information for seniors and their families.
Understanding Assisted Living:
Assisted living is a residential option designed for seniors who require assistance with activities of daily living (ADLs) such as bathing, dressing, medication management, and meal preparation. It provides a balance between independent living and the necessary support to ensure a safe and comfortable lifestyle.
California's Assisted Living Landscape:
California, often known for its scenic beauty and vibrant lifestyle, offers numerous assisted living options throughout the state. From the charming coastal communities to bustling urban centers, seniors can find a wide range of communities that cater to their specific needs and preferences.
Factors to Consider When Choosing an Assisted Living Community:
Location: California's vast size means there are numerous locations to choose from, each with its own unique characteristics. Consider proximity to family and friends, local amenities, climate, and the overall ambiance of the area.
Services and Amenities: Assess the services and amenities offered by each community. These may include housekeeping, transportation, fitness facilities, social activities, and access to medical care. Determine which ones align with your specific needs and interests.
Cost: Understanding the financial aspects of assisted living is crucial. Evaluate the cost structure, including monthly fees, additional charges for specific services, and any potential financial assistance or insurance coverage options.
Staffing and Care: The quality of care provided is paramount. Research the staff-to-resident ratio, qualifications and training of the staff, and the availability of skilled nursing care if required. Online reviews and personal recommendations can provide valuable insights.
Safety and Security: Ensure that the community has proper safety measures in place, such as emergency response systems, secure premises, and trained staff available 24/7. Consider any specific security needs or concerns you may have.
Social and Recreational Opportunities: Engaging in social activities and maintaining an active lifestyle is essential for overall well-being. Inquire about the availability of social events, hobby groups, outings, and other opportunities for residents to connect and enjoy their interests.
Conclusion:
Choosing an assisted living community is a significant decision that requires careful consideration. California offers a vast array of options, allowing seniors to find a community that suits their preferences, needs, and budget. By thoroughly researching and visiting potential communities, seniors and their families can make an informed choice that provides a comfortable and fulfilling lifestyle.
Remember to consider factors such as location, services and amenities, cost, staffing and care, safety and security, and social opportunities when exploring assisted living options in California. The goal is to find a community that supports seniors in maintaining their independence while providing the necessary care and support they require.
Ultimately, with proper research and planning, seniors can embark on a new chapter of their lives, enjoying the benefits of assisted living in the beautiful state of California.