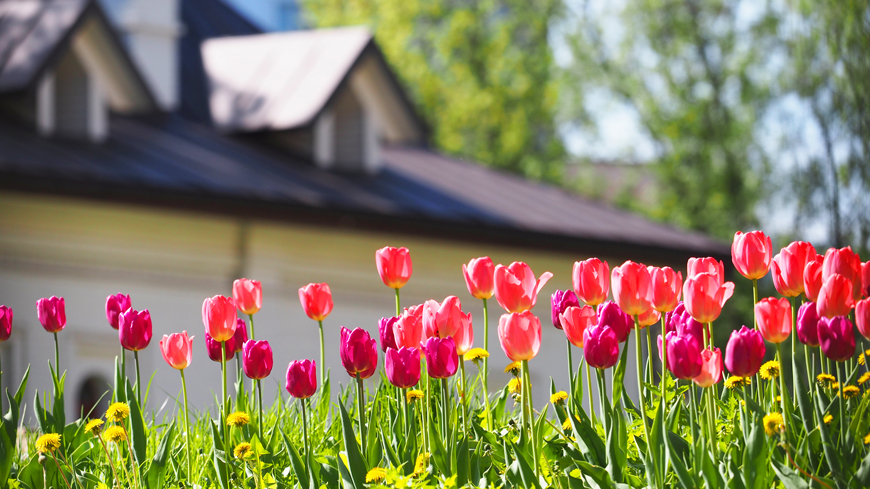 Unless you've been living under a (very large) rock or voyaging in deep space, you're probably aware that there's been a dramatic shift in mortgage rates over the past couple years—and that shift has been downward. And as rates have fallen, they've provided a fortuitous financial boost to millions of Americans seeking homeownership.
For a variety of reasons—not the least of which being the Fed's ongoing purchase of Treasury bonds to stabilize markets after the seismic disruptions brought on by COVID-19—mortgage rates retreated to levels not seen in a generation. In fact, in early 2021 rates for 30-year mortgages dipped to an incredible 2.65%—the lowest rates recorded since at least 1971. The result was predictable: A frenzy in the housing market and a lot of buyers angling for a new home.
New reality
Fast forward a year and things have changed considerably. COVID is on the way out, the Fed is tapering its purchases and inflation is something everyone has been forced to contemplate. Interest rates, too, have shifted and for those of you contemplating a home purchase (or a refinance) this year, you won't likely have an opportunity to borrow funds at the same low rates witnessed in 2020 and 2021. And it's not just rates, nominal housing prices are on the rise, too.
But don't abandon those homebuying dreams just yet, there's always a silver lining.
The truth is, rates are still exceedingly reasonable—even low—and many home prices also remain within reach of the average homebuyer. Taken together, and given uncertainties in the economic sphere either already existing or on the horizon·(inflation, war in Ukraine, supply line disruptions), now just might be the right time to lock in your purchase before rates and prices rise even further.
FOMO is real
From time to time, we've all experienced that slowly building anxiety that implores us to act fast or risk losing out on something good. This concept—referred to as the "fear of missing out" or FOMO—is not lost on the sellers and buyers of the housing market.
A simple survey of rates over the last couple decades will tell you that rates go up and rates go down—home prices, too. And while there is no shortage of analysts, pundits and industry watchers offering their expert opinions (see below) on what to do and when to do it, decisions often come down to you and your gut. And, of course, your bank account and credit score.
These prices may not last—take it from an expert
Mark Fleming, chief economist for First American Financial Corp., said that, "While rates are expected to increase steadily throughout 2022, many potential home buyers may try to jump into the market now before rates rise further."
Translation: If you have been seriously considering purchasing a home but have been holding out for a return to last year's super low rates, it's unlikely to happen. So why not get in now while things are still affordable?
Fleming went on to say that, "The fear of missing out on low rates, or 'FOMO,' and the potential loss of house-buying power may supercharge the housing market ahead of the spring home-buying season."
Note to buyers: Spring is here; prepare accordingly.
A supercharged market relies on inventory—not just rates
The spring season is typically the most active for buyers as more sellers put their houses on the market. And while we've been mostly focusing on rates, supply has a lot to do with home prices and, ultimately, your purchasing power as a potential homebuyer. The more houses that are available for sale, the lower the prices.
However, not all regions possess enough supply to provide that extra boost to the marketplace; therefore, a more holistic analysis may be necessary. Ideally, your decision to take the plunge right now or wait things out should be based on a combination of factors, notably:
Macroeconomic data (mortgage rates and where they're heading)
Your local real estate market
As is always the case, you need to be savvy, you need to ask questions and you need to have a great support team led by a trusted real estate agent and a knowledgeable loan officer familiar with the local marketplace.
Plunge into buying or procrastinate your purchase?
What's really amplifying FOMO right now is rising mortgage rates driven by fears of inflation coupled with an acknowledgement that long-term issues within the nation's housing supply will probably only worsen as the year goes on.
As more and more buyers agree that the future is uncertain, this spring's housing market looks increasingly appealing. Is that FOMO or just good common sense?
Buying: A personal decision
When you stop and think about it, there's nothing that speaks to a "local economy" more than your own personal financial situation. If you tend to think that things are improving with regards to income, then you can more likely weather the (small) storm of current rate increases. Same goes for the uptick in housing prices.
Once again, this has to be seen in the greater context of buying a home now vs. waiting, six months, a year, two years down the road. Who knows where rates will be then? Or home prices?
All things considered, in the absence of a crystal ball you're probably better off buying now—FOMO or not— as long as you and your mortgage provider can lock in an affordable rate with agreeable terms. Don't forget to ask your loan officer about adjustable rate mortgages (ARMs); they may provide you with some solace and some clear benefits.
In conclusion
Just because the very best deals may have passed you by is no reason to despair. Life goes on, and while you won't be able to lay claim to buying a house in that storied era of  "the lowest mortgage rates ever," once you discover a beautiful home in the right price range, you'll be more than grateful in years to come that you made the decision to buy now.
---
All information provided in this publication is for informational and educational purposes only, and in no way is any of the content contained herein to be construed as financial, investment, or legal advice or instruction. Guaranteed Rate, Inc. does not guarantee the quality, accuracy, completeness or timeliness of the information in this publication. While efforts are made to verify the information provided, the information should not be assumed to be error-free. Some information in the publication may have been provided by third parties and has not necessarily been verified by Guaranteed Rate, Inc. Guaranteed Rate, Inc. its affiliates and subsidiaries do not assume any liability for the information contained herein, be it direct, indirect, consequential, special, or exemplary, or other damages whatsoever and howsoever caused, arising out of or in connection with the use of this publication or in reliance on the information, including any personal or pecuniary loss, whether the action is in contract, tort (including negligence) or other tortious action.